AdventureLand Playground
Discover Adventureland on your next visit to the National Zoo & Aqaurium.
This incredible playground nestled in the grounds of the National Zoo and Aquarium is a treat for all kids!
AdventureLand is fast becoming a destination play space in the heart of Canberra and within the National Zoo & Aquarium itself.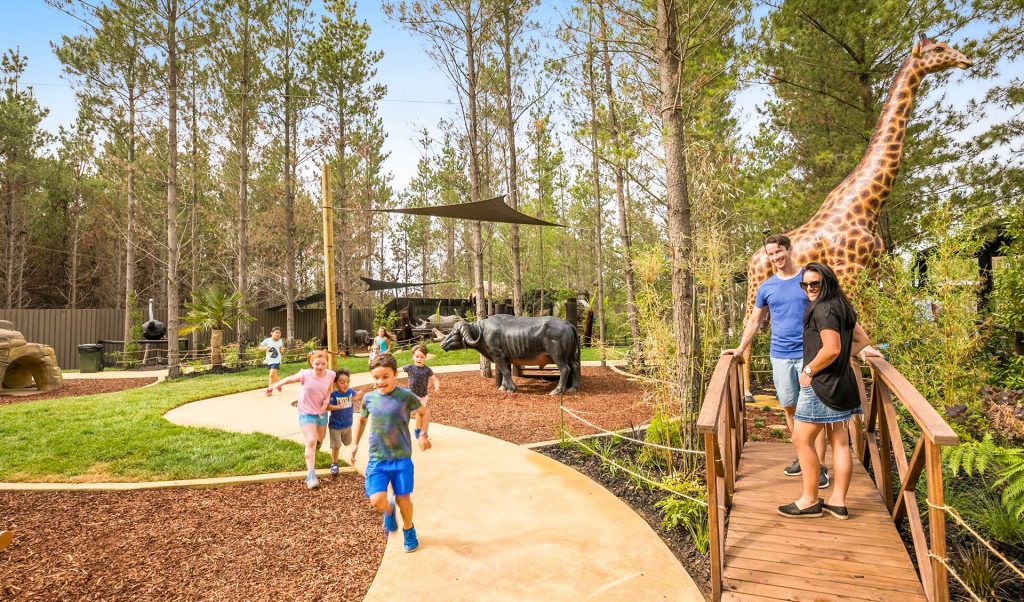 Adventureland is designed for children aged 2 to 12 to experience the wonders of the natural world, as they embark on a Safari to explore various life size fibreglass animal sculptures and structures. Apart from being great fun, the Discovery Trail within AdventureLand is full of surprises.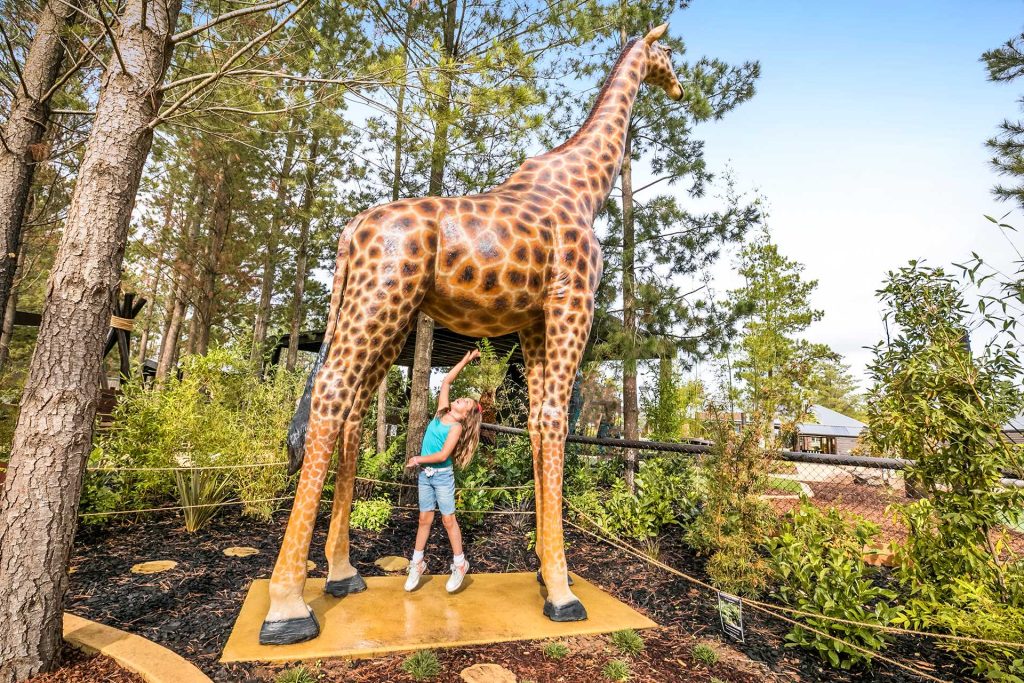 As the tropical gardens continue to grow, turning each corner will lead to a new discovery with lots of fascinating and exciting wildlife, along with animal conservation facts to be learnt along the way!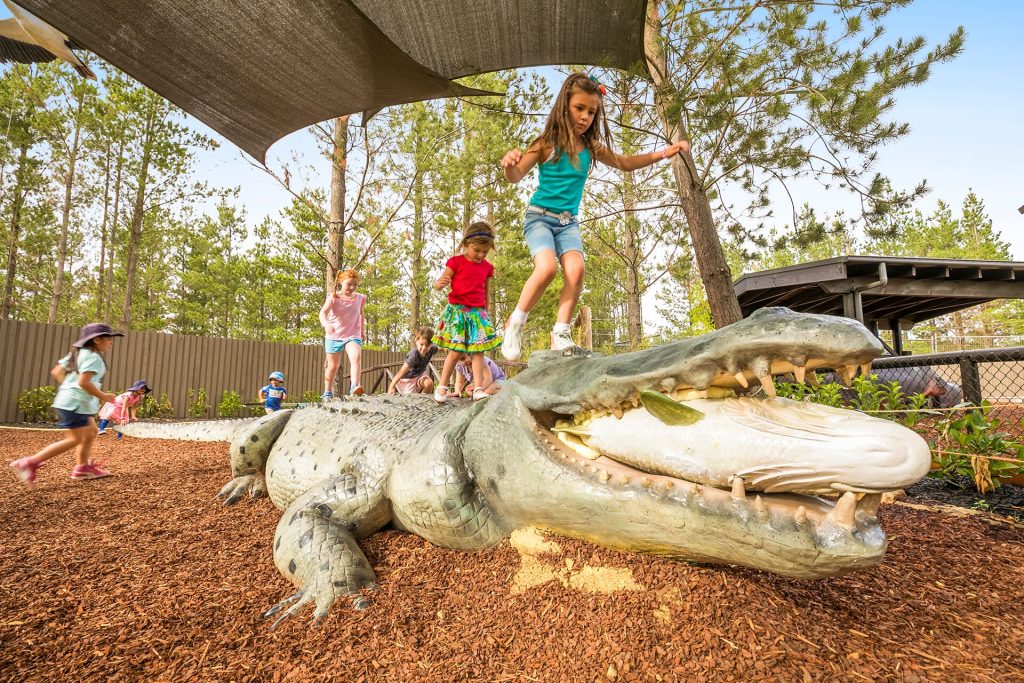 With a total of 55 activities available for children of all ages to engage in, including cubby houses, a large tree house with rock climbing posts and a 3-metre-high slide, concrete rock tunnels in the form of a fallen tree, net climbers, inclusive swings, flying foxes, full size animal structures and much more.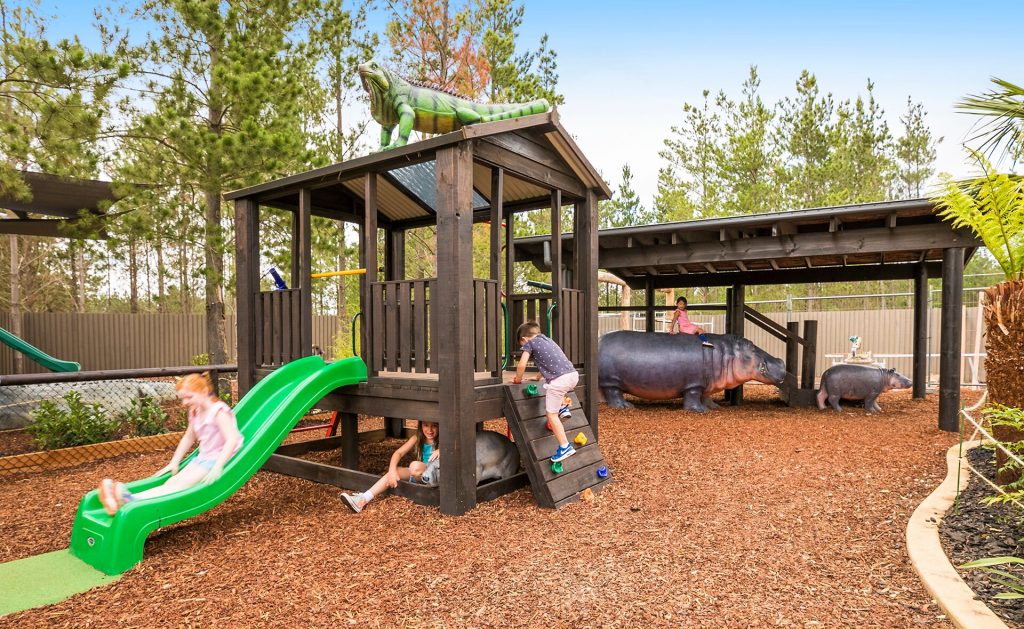 With a specially designed Toddler play area and Accessible swing, everyone can get involved on your next visit.
A dedicated toilet block and baby change room resides within the playground also for added convenience and safety.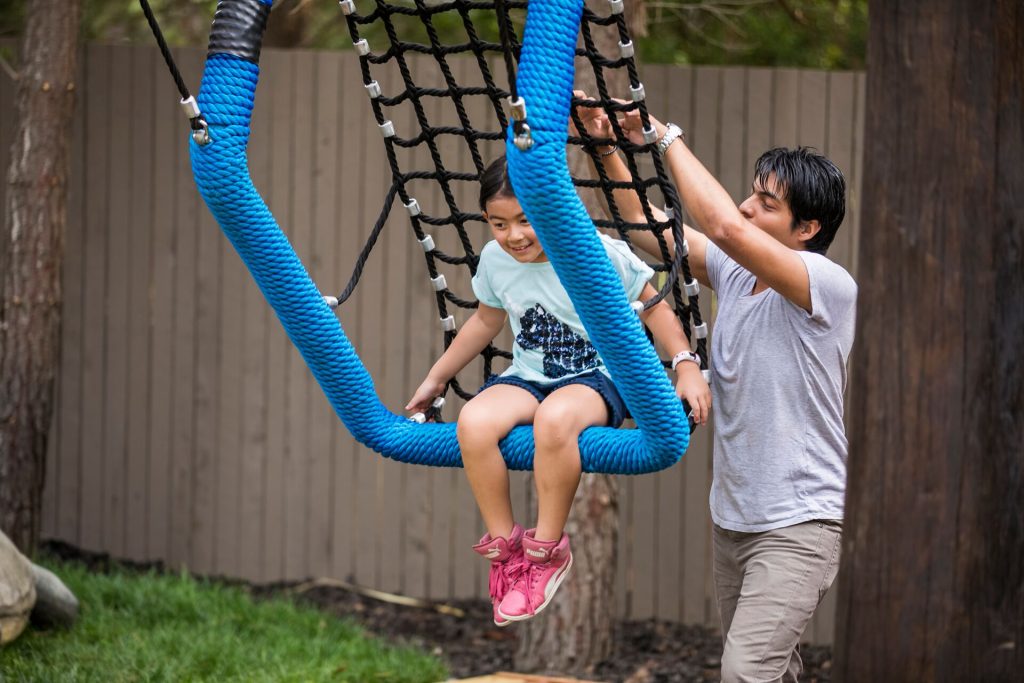 Rhino Bistro
Grab a coffee, cake or hot meal at the National Zoo and Aquarium's Rhino Bistro!
Serving fresh, made to order meals as well as a selection of grab-and-go sandwiches and wraps it is a must-visit for everyone.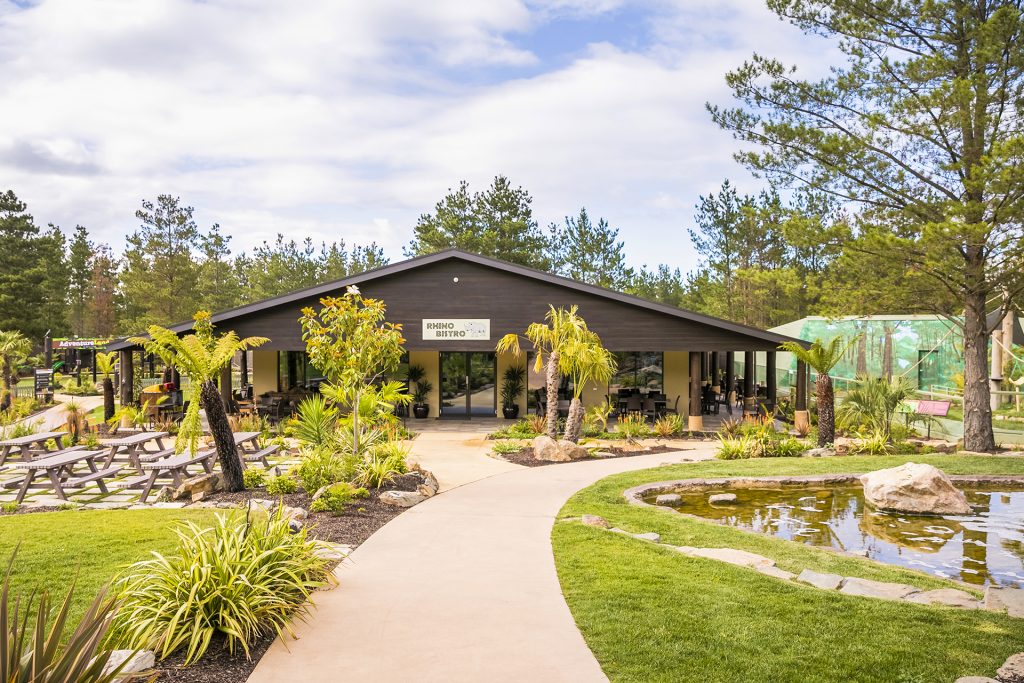 Viewing Park
Adjacent to Adventureland is the Savannah Viewing Park, where, surrounded by Rhinos, Cheetahs and a menagerie of other animals you can enjoy a relaxing picnic on the grass, take advantage of one of our covered Cabanas or utilise one of the several free BQQ's to cook up a meal with your family!