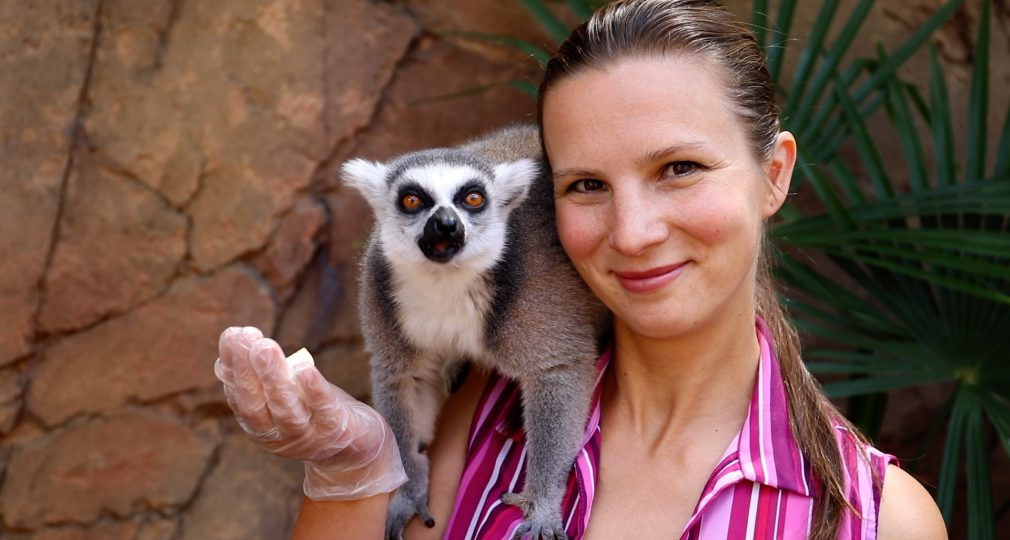 The National Zoo & Aquarium is raising awareness for Ruffed Tailed Lemur and Ring-Tailed Lemur conservation by participating in World Lemur Festival from Friday 26th to Sunday 28th October 2018.
WORLD LEMUR FESTIVAL
Friday 26th October – Sunday 28th October
In 2014, from the 25th to the 31st of October, Madagascar held the World Lemur Festival for the first time ever. Since then, the festival picked across the globe, including the United States, Europe, Asia, the Indian Ocean Islands and Africa… And now, in Canberra!
The main goal of the worldwide festival is to attract people's awareness toward lemur's precarious situation. The 100+ species of lemurs are some of the world's most endangered group of mammals and need the help of humans to thrive.
Visit the National Zoo & Aquarium all weekend to learn about all thing's lemur! Some of the festivities will include:
Lemur Conservation Talks and Feeds at 12.30pm
Lemur Keeper Meet & Greets at 1.45pm
AND a limited time opportunity for visitors to book and participate in a Lemur Close Encounter.
We also have a number of tickets available for a meet and greet with these beautiful creatures. Book quick, as available spots won't last long!
To keep up to date with all activities we have at the zoo, such as National World Lemur Festival, follow us on our Facebook page. Another benefit of following our Facebook page means that you will see regular updates on your favourite animals, as well as day-to-day information on what's happening at the zoo.
We look forward to seeing you at the zoo!