'C' is for cute, cheetah and cub!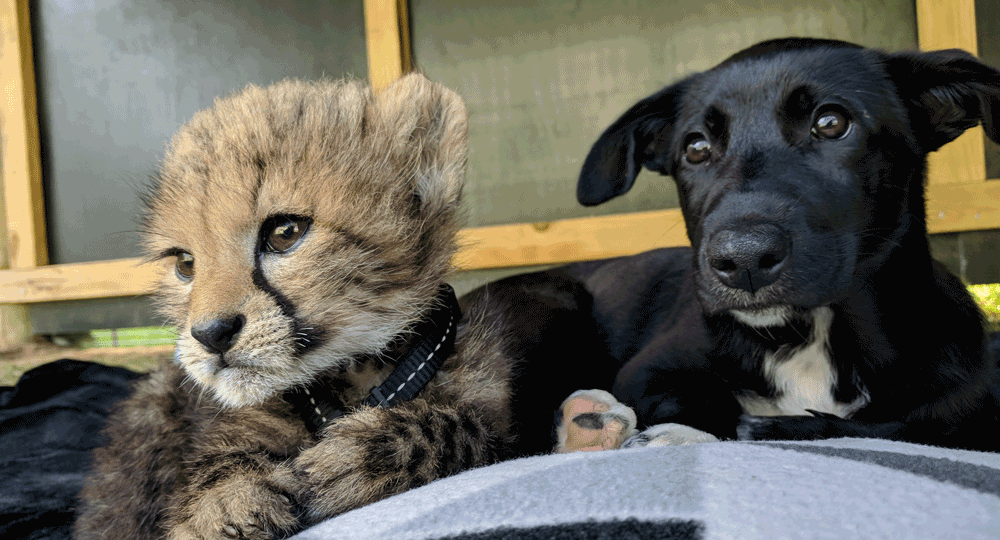 4-Month-Old Cheetah Cub Unveiled at National Zoo & Aquarium
The National Zoo and Aquarium in Canberra have unveiled their latest addition, a cheetah cub born at the zoo four months ago. The appropriately named Solo was a rare single-cub birth, as most
cheetah litters range from 3 to 5 cubs.
As the mothers of single cubs generally have difficulty producing milk for just one cub, Solo has been lovingly hand raised by two specialist keepers. Kyle Macdonald and Aline IJsselmuiden
both gained their experience raising cubs at one of Africa's foremost cheetah centres, Cheetah Outreach, located just outside of Cape Town. They have had many years. experience raising cubs like Solo and have both spent the last 4 months ensuring that he received all the love and attention that he would normally have received from his mother and siblings.
To ensure that this occurred all day, every day, the zoo moved Kyle and Aline to live on-site so that they could give him 24 hour attention. To make up for his lack of siblings, they acquired a similarly aged puppy for Solo to play with when he was 1 month old. Zama is a cross Border Collie/Belgian Malinois, specially selected so that her collie genes give her the energy and determination to try to keep up with the fastest land animal on earth, while retaining the companionship, loyalty and intelligence of the Malinois genes.
Solo and Zama have rarely been separated and have grown to thrive on each other's company. Recently they have been introduced to a steady stream of zoo employees and volunteers and will
now join the zoo's Meet-a-Cheetah programme. Visitors can book a hands on encounter with them, where a maximum of two people will spend around 15 minutes in the enclosure with Solo and Zama.
Encounters will be held daily from this Friday and cost $200pp. As cubs grow very quickly, the Meeta-Cheetah Cub will only last for a short term. Solo and Zama have also been given the benefit of exploring the undeveloped part of the zoo and go for a daily walk with their keepers through the pine forest. Visitors can also book this 40 minute walk, followed by a 10 minute encounter with them. This will be held once a day for a maximum of 4 guests, costs $265 per person and is available from this Friday.