How close can you get to a

rhino

??
The objective:
To get you as close as possible to the second largest land animal – two or more tons of power and strength! We want you to be captivated by this species and to become an ambassador for ensuring their survival in the wild.
The experience:
Either Eco or Ubuntu almost invariably choose to come over to meet our guests and the next time someone says 'the hide of a rhinoceros' you will probably be able to tell them that you have experienced the texture of a rhino's skin!
The impact:
You will be overwhelmed with the massive size and presence of a rhino and it will be impossible for you not to be a staunch advocate of their protection in the wild.
The reason:
Of the remaining rhino sub-species, three are critically endangered. All need our help.
The outcome – $1,000,000!!
 Through tour and encounter revenue, during the last 3 years the National Zoo and Aquarium and Jamala Wildlife Lodge have donated over $1,000,000 in cash and kind to various animal conservation and welfare groups, along with charities, in Australia and worldwide. Your support of the encounters helps us maintain this and you can also donate directly to a number of animal causes by clicking on the link.
Special notes
You will be entering the home of our resident animals, so please understand that they have the right to participate or not participate in any encounter and their wishes will always take priority. The animals are not restrained in any way and are free to leave the encounter if they choose.
You will learn about the animals, their habits, habitats, special abilities and their vulnerability in the wild and how you can help them
Due to other precautions, there are no mask or vaccination requirements for participants on this tour or encounter. However, guides will wear masks when appropriate and guests are welcome to wear one.
Zoo entry not included*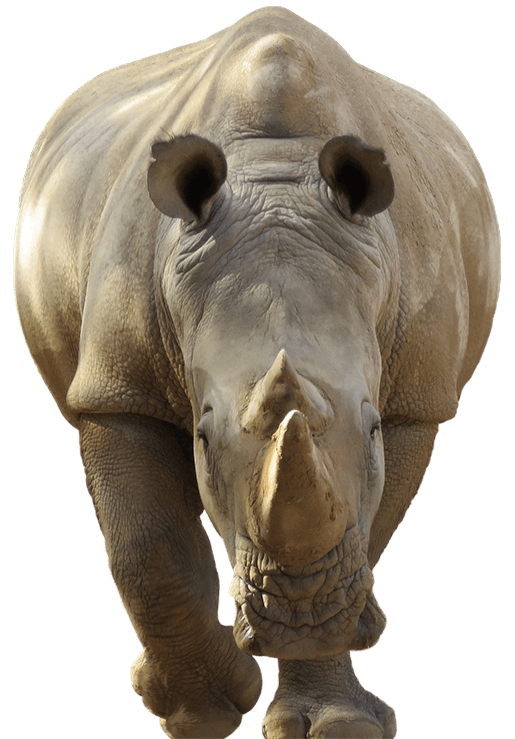 | | |
| --- | --- |
| Days | Monday, Tuesday, Friday, Saturday & Sunday |
| Time | 3:00pm |
| Maximum People | 4 |
| Minimum Age | 6 years - (must be accompanied by a paying adult if under the age of 16) |
| Length | 15 minutes |
| Adult Cost | $65 per person weekdays or $85 weekend and public holidays. Zoo entry not included* |
| Child Cost | $40 per person weekdays or $50 weekend and public holidays. Zoo entry not included* |
| Zoo Entry fee | *Zoo entry is not included in the price and must be purchased at an additional fee to participate in the encounter. |
| Booking | Book an encounter today |
| Restrictions | Please see Things You Need To Know |
| Questions? | Please see our FAQs |
"A Rhinos horn is made from keratin - the same as our fingernails and hair"
Meet a Cheetah
Ever thought that you could be in the same enclosure as the fastest land animal in the world?
Learn more
Wonders of Wildlife
Become a zookeeper for a day with the ultimate all-day wildlife experience.
Learn more