Mums & Cubs
Have some fun at the Zoo with your preschooler.
Bubs at the zoo!
These sessions are currently unavailable but we hope they will return later in the year
These fun-filled 45 minute sessions include story time, activities and friendly animal encounters.
Suitable for Children aged 3 to 4 years.
Session times: 10:00am and 11:00am on selected days each month
Cost: $12 per child, plus regular entry fee for the child if applicable (children over 3 years) and accompanying adult/s
Average Duration: 45 minutes.
Do you have a FONZ Zoo Membership?
Pay $12 per child and no entry fee for the Member adult/child is applicable. Membership Card and I.D. must be presented on arrival.
Normal group size limited to 10 children plus parent/s
Playgroups can book special sessions — please contact the Zoo for arrangements. Cost is $11 per child, adults at our Group Entry rate of $40.00.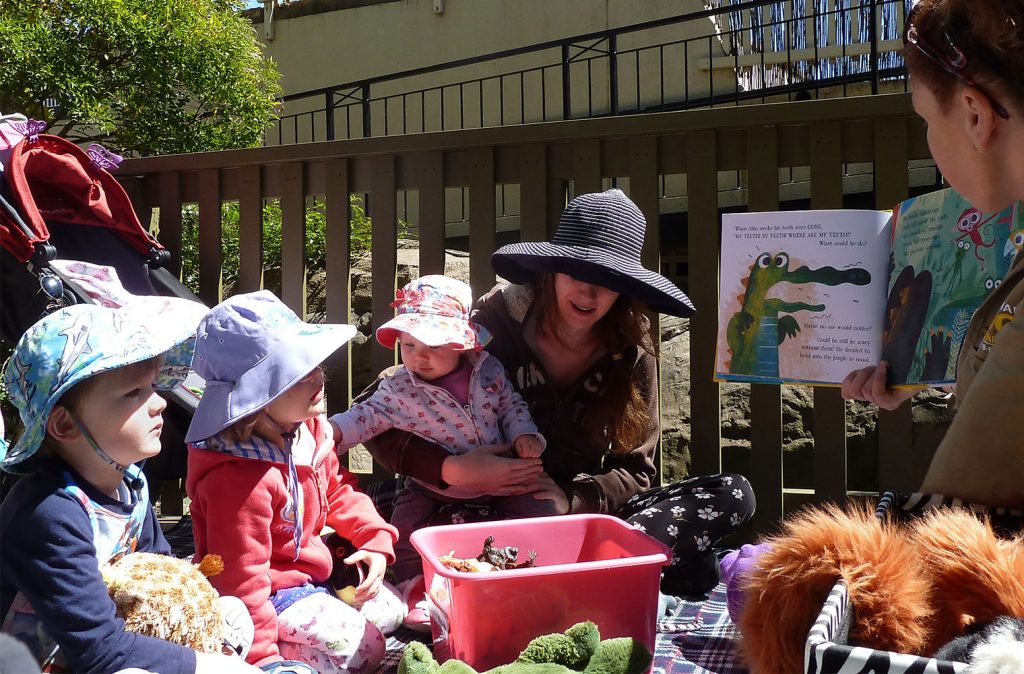 Junior Zoo Keeper
These programs are designed for children Years 3–10 who are interested in animals and learning how a zoo operates.
Learn more
Kids Keeper for a Day
These 'stand alone' sessions are incorporated into our Junior Zoo Keeper program!
Learn more