Rare, amazing and

endangered

…
The objective:
To give you the privilege of feeding his favourite food to our beautiful Tree Kangaroo Simbu. At the same time you will learn all about this incredible species and how our breeding program is assisting their survival.
The experience:
You will be moved by the closeness that you come to this tree climbing kangaroo, and by what a remarkable species it is.
The impact:
Very few people get this close to a tree kangaroo and your understanding of their plight in the wild will give you greater understanding of how we can all help so many species.
The reason:
Sub-species of the only tree-climbing macropods are endangered and are native to northern Queensland and Papua New Guinea. The National Zoo and Aquarium and Jamala Wildlife Lodge make cash contributions to assist their survival in the wild and we are also part of the regional breeding program for this species.
The outcome – $1,000,000!!
 Through tour and encounter revenue, during the last 3 years the National Zoo and Aquarium and Jamala Wildlife Lodge have donated over $1,000,000 in cash and kind to various animal conservation and welfare groups, along with charities, in Australia and worldwide. Your support of the encounters helps us maintain this and you can also donate directly to a number of animal causes by clicking on the link.
Special notes
You will be entering the home of our resident animals, so please understand that they have the right to participate or not participate in any encounter and their wishes will always take priority. The animals are not restrained in any way and are free to leave the encounter if they choose.
You will learn about the animals, their habits, habitats, special abilities and their vulnerability in the wild and how you can help them
Due to other precautions, there are no mask or vaccination requirements for participants on this tour or encounter. However, guides will wear masks when appropriate and guests are welcome to wear one.
Zoo entry not included*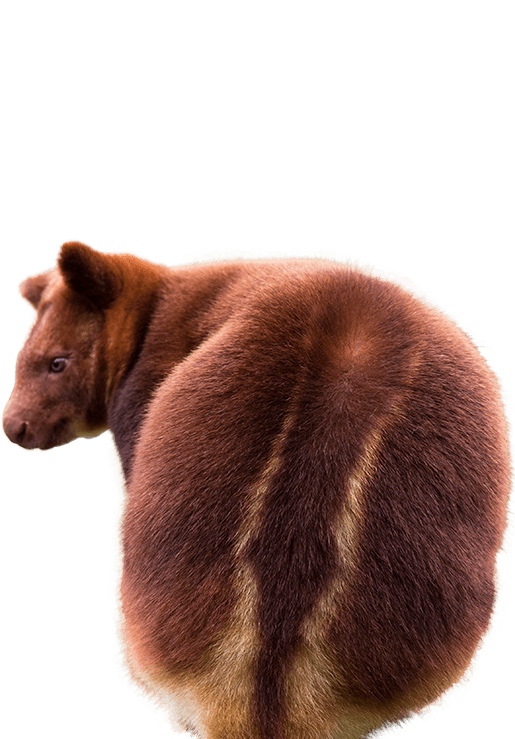 | | |
| --- | --- |
| Days | Daily |
| Times | 10.00am |
| Maximum People | 2 people |
| Minimum Age | 8 years (must be accompanied by a paying adult if under the age of 16) |
| Length | 15 minutes |
| Adult Cost | $65 per person on a Weekday or $85 per person on a Weekend and School/Public holidays. Zoo entry not included* |
| Child Cost | $40 per person on a Weekday or $50 per person on a Weekend and School/Public holidays. Zoo entry not included* |
| Zoo Entry Fee | *Zoo entry is not included in the price and must be purchased at an additional fee to participate in the encounter. |
| Booking | Book an encounter today |
| Vouchers | Buy a gift card here |
| Restrictions | Please see Things You Need To Know |
| Questions? | Please see our FAQs |
"Tree kangaroos can leap up to 9m between trees and safely land on solid ground from a height of 18m."
Tiger Encounter
Go behind the scenes for an incredible experience when you meet & feed a magnificent tiger.
Learn more