Meet a
giraffe

in a memorable encounter
The objective:
To have you overshadowed and awed by our towering giraffe pair Shaba & Mzungu! Currently looking after their latest arrival, give mum & dad a break by providing lunch! The zoo contributes to the much-needed conservation efforts for giraffes and your visit helps us continue.
The experience:
Step onto our raised feeding platform and stare into the eyes of these gentle giants – at least until the food comes out! Then hold on tight as Shaba pulls the leaves from the branch in your hands. Or perhaps Mzungu is more your style, daintily pulling each leaf from the branch with her dexterous tongue! Their babyThembe will be nearby!
The impact:
Leave knowing you have stood eyeball-to-eyeball to the world's tallest animal and provided them with a hearty lunch, while contributing to giraffe conservation. Share your experience with friends and family to continue raising awareness for a truly unique icon.
The reason:
In 2016 giraffes slipped silently onto the ICUN vulnerable list and their numbers continue to decline. With habitat loss, civil unrest, illegal hunting and ecological changes to their environment, giraffe are losing the space and the habitat needed to support them.
The outcome – $1,000,000!!
 Through tour and encounter revenue, during the last 3 years the National Zoo and Aquarium and Jamala Wildlife Lodge have donated over $1,000,000 in cash and kind to various animal conservation and welfare groups, along with charities, in Australia and worldwide. Your support of the encounters helps us maintain this and you can also donate directly to a number of animal causes by clicking on the link.
Special notes
You will be entering the home of our resident animals, so please understand that they have the right to participate or not participate in any encounter and their wishes will always take priority. The animals are not restrained in any way and are free to leave the encounter if they choose.
You will learn about the animals, their habits, habitats, special abilities and their vulnerability in the wild and how you can help them
Due to other precautions, there are no mask or vaccination requirements for participants on this tour or encounter. However, guides will wear masks when appropriate and guests are welcome to wear one. Guests will be required to use the hand sanitiser provided.
Zoo entry not included*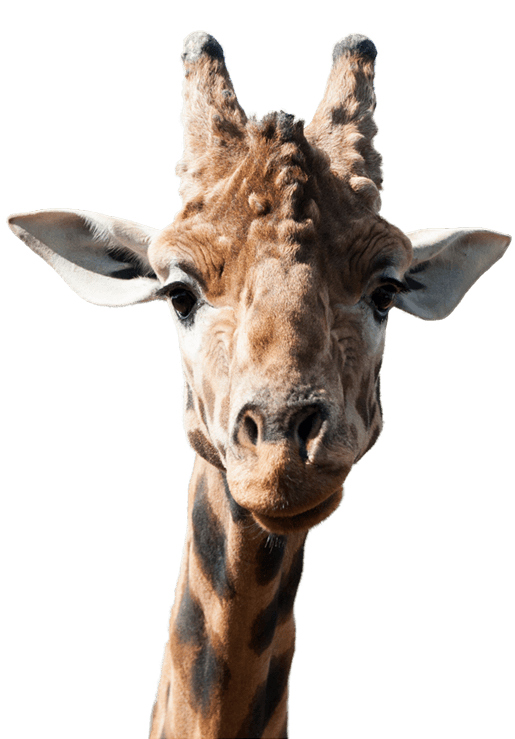 | | |
| --- | --- |
| Days | Daily except Wednesdays and Thursdays |
| Time | 1:45pm |
| Maximum People | 4 people |
| Minimum Age | 6 years (must be accompanied by a paying adult if under the age of 16) |
| Length | 15 minutes |
| Adult Cost | $65 per person weekday or $85 Weekend and School/Public holidays. Zoo entry not included* |
| Child Cost | $40 per person weekday or $50 Weekend and School/Public holidays. Zoo entry not included* |
| Zoo Entry Fee | *Zoo entry is not included in the price and must be purchased at an additional fee to participate in the encounter. |
| Booking | Book an encounter today |
| Vouchers | Buy a gift card here |
| Restrictions | Please see Things You Need To Know |
| Questions? | Please see our FAQs |
"Giraffes only spend between ten minutes and two hours asleep per day."