WILD Night ZooVenture
This is more than just an evening tour of the zoo!
Introducing our Wild Night ZooVenture!
This is more than just an evening tour of the zoo!
The adventure includes:
1. Meet and greet at the Viewing Park
2. A tour to see the animals (naturally!)*
3. To add some MORE excitement, choose your tour vehicle!
4. All vehicles have their own guide/driver
5. 'African Sundowners' during the tour (canape and drink stops)
6. Genuine hayride to the playground for the kids
7. Dinner with drinks included
*Combination of motorised travel with some walking
Please note the following:
For your comfort tours may be postponed to another date at late notice due to:
a. Rain, as some vehicles are open-sided
b. Occasional staff shortages due to isolation rules
In the event of cancellation, guests will be contacted by staff at the earliest possible opportunity.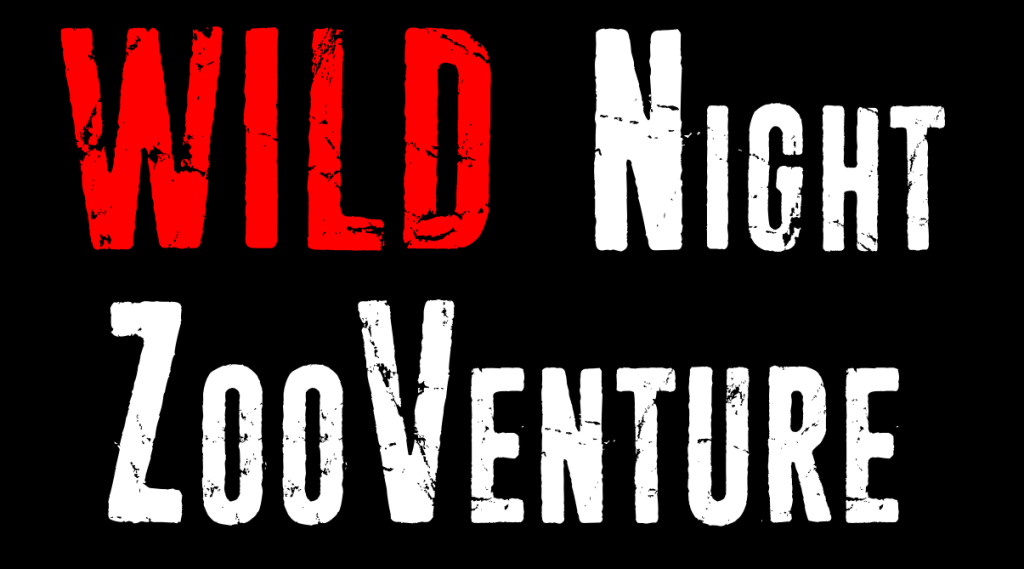 The Animals
As not all animals are out and about in the evening and we won't be covering the whole zoo, we have other activities to make the night a real adventure!
However, expect to see most of the following:
Rhino
Cheetah
Dingo
Deer and Elk
Giraffe
Zebra
Ostrich
Meerkats
Koala
Tree Kangaroo
Tasmanian Devils
Kangaroos and wallabies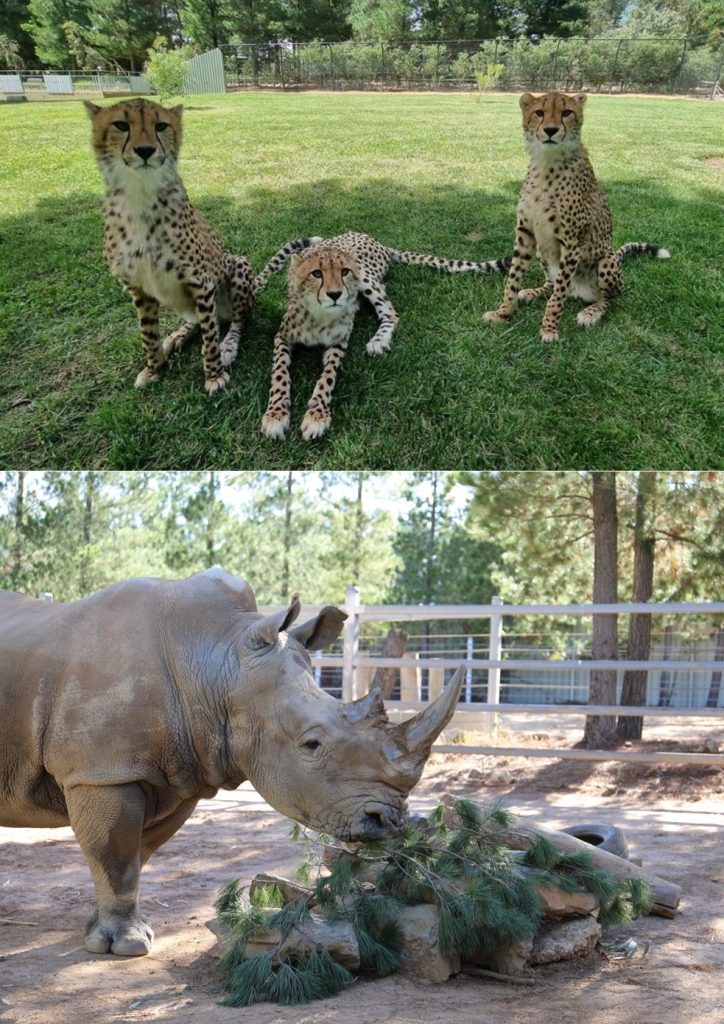 The Food
African Sundowners:
Each tour will incorporate two "African Sundowner" stops in front of the animals with chef-prepared canapes and drinks.
Dinner
In our Viewing Park – a choice of chef cooked dishes (to be pre-ordered).
*Menu is subject to change at short notice
Your Vehicle
The extra excitement kicks in when you choose your vehicle.
Electric Vehicles – Options to transport between 5 and 13 people on a single-vehicle. Total capacity up to 40 people
H1 Hummer (the real deal!) Maximum 3 adults and 2 kids up to 1.4m tall and 38kg
Wingman – (Mini-me Hummer!) Maximum 5 passengers
Can-Am – Maximum 3 passengers
Wolverine – Maximum 3 passengers
Viking –  Maximum 5 passengers
Bad Boy Buggy – Maximum 3 passengers (Note that 2 seats are rear-facing)
Click here for further details and tour prices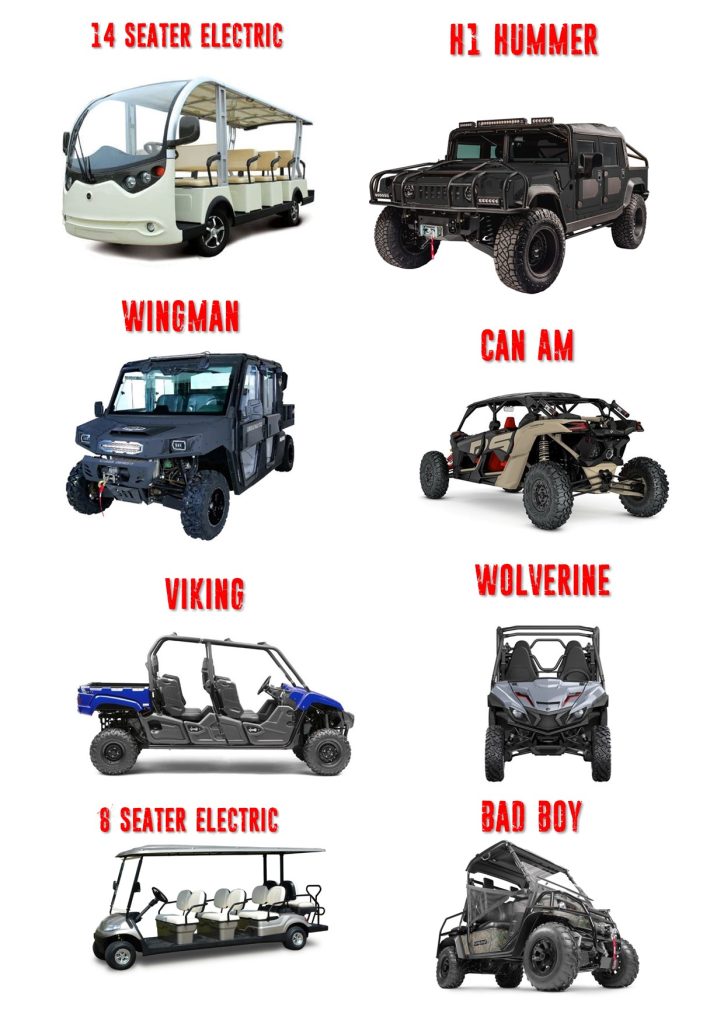 More Fun for the Kids
A hayride to the AdVenture Playground!
While parents enjoy a relaxing pre-dinner drink, a guide will take the younger guests on a hayride to our playground (parents can accompany them if desired). A special children's menu is available (see the menu page). All guests paying full price can enjoy the food tasting and BBQ and those on the children's rate will be offered snacks at the food stops and the children's dinner menu.
Minimum age for the Wild Night ZooVenture experience is 6 years old. We will occasionally run kids nights where children between the ages of 3-5 will also be welcome.