The
ultimate

all day wildlife experience!

(For those 14 years and older)

The objective:

To totally mesmerise you with the animal kingdom. It will be impossible for you to leave without an amazing understanding of many different species, along with the knowledge of how everyone can contribute to protecting both animals in the wild and their habitat!  We regard this experience as the most interactive approach to conservation education anywhere in the world.

The experience:

You will spend the majority of your  7 hour tour meeting and providing enrichment for many of our larger and more dangerous animals, along with the smaller, charismatic species. These activities are vitally important as well as fun and enriching for the animals and subject to their willingness, you will most likely:
Enter the enclosure of the world's fastest land animal in a Meet-a-Cheetah encounter
Hide breakfast for our sun bears
Meet the amazing rhinos and experience the texture of their skin
Stand eye-level with a giraffe as it reaches for the food that you hold
Feed our inquisitive otters and watch them run their agility course!
Interact with our meerkats in their enclosure
Provide enrichment to our beautiful tree kangaroos
Visit our off-display reptile collection
Meet a variety of primates and observe them solve a food puzzle that you have designed.
Meet and feed lions, tigers and bears
Enter the enclosure of our beautiful Ruffed Lemur family
The impact:
It doesn't get better than this!! You will leave with an amazing knowledge of the animal kingdom and how everyone can help with animal conservation.
The reason:
So many species face serious issues in the wild and we need to make sure that we and future generations understand what needs to be done to keep them alive!
The outcome – $1,000,000!!
Through tour and encounter revenue, during the last 3 years the National Zoo and Aquarium and Jamala Wildlife Lodge have donated over $1,000,000 in cash and kind to various animal conservation and welfare groups, along with charities, in Australia and worldwide. Your support of the encounters helps us maintain this and you can also donate directly to a number of animal causes by clicking on the link:
Special notes
You will be entering the home of our resident animals, so please understand that they have the right to participate or not participate in any encounter and their wishes will always take priority. The animals are not restrained in any way and are free to leave the encounter if they choose.
You will learn about the animals, their habits, habitats, special abilities and their vulnerability in the wild and how you can help them
Due to the vulnerability of primates to infectious diseases, tour participants need to wear masks when they enter their enclosures.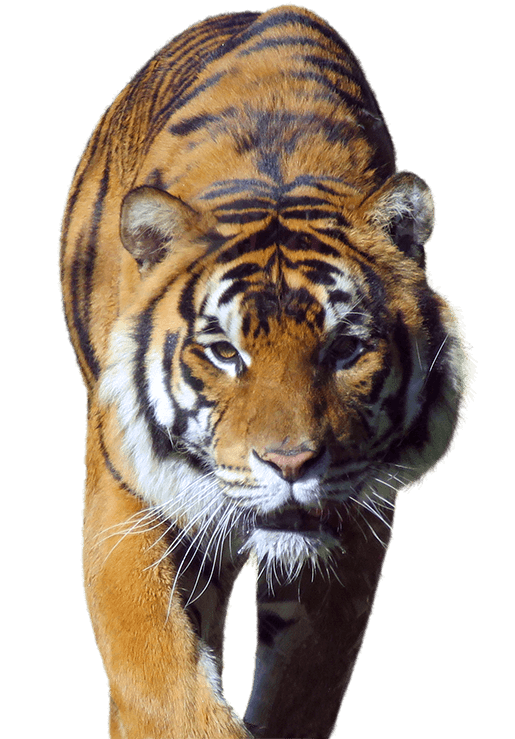 | | |
| --- | --- |
| Days | Everyday |
| Time | 8.00am |
| Maximum People | Up to 4 people |
| Minimum Age | 14 years |
| Length | 7 hours |
| Weekend/Peak Cost | $785 per person for the first two people, then $480 for any other person included in your booking |
| Weekday Cost | $685 per person for the first two people, then $480 for any other person included in your booking |
| Zoo Entry Fee | Free |
| Booking | Book an encounter today |
| Vouchers | Buy a gift card here |
| Restrictions | Please see Things You Need To Know |
| Questions? | Please see our FAQs |
"It was a fabulous experience. The tour guide was very knowledgeable and had a terrific sense of humour."
Awesome Roarsome Tour
Feed a tiger, serval, bear and hyena for an unforgettable experience.
Learn more