School Visits
Discovery Learning Sessions are available 7 days a week.
Discovery Learning Sessions
Discovery Learning Sessions are available 7 days a week (excluding ACT School Holidays). Choose from a wide range of curriculum based topics.
Our new program offers students the opportunity to engage with larger animals in a similar way to our zookeepers by providing enrichment and activities that encourage natural behaviours. Tours will continue to include interactive experiences aligned with the Australian National curriculum, in addition to giving students a realistic representation of a zookeepers' daily routine.
Discovery Learning Sessions include:
A one hour guided tour – choose from a variety of topics. If your desired topic is not listed, let us know and we can tailor a tour to your needs
Admission to the Zoo for the day
Reptile encounters
Providing enrichment (animals toys) to larger animals
Feeding and interacting with smaller animals such as deer and emus
Animal Story Stops and hands on interaction with various biological samples
We cannot guarantee that each child will feed or interact with the same animal but we can assure that our guides will provide each student with an exciting and engaging experience.
In order for students to participate, each student under 18 years of age must have an indemnity form completed prior to their visit to the zoo. These forms must be signed by a parent or guardian. Download School Indemnity Forms here.
The cost is $18.00 per student for zoo entry and the guided tour, based on 20 or more students.
Self-guided visits are also available at $16.00 per student, based on 20 or more students.
For a summary of group pricing and free of charge supervisory ratios click here 
Note: Bookings for Guided Tours require a minimum of 5 days' notice and can be made up to 365 days in advance (note – not available in ACT School Holidays). No payment is required at the time of booking. On completion of your online booking, you will receive an itemised tax invoice with your email confirmation. Payment is required prior to, or on arrival at the zoo and we ask that all invoices be passed on to the school accounts office.
Animal interactions on tours will be subject to current COVID-19 restriction and are subject to change without notice.
Schools must register with the BCE and place a booking through the link below
Click here to make a booking
For general enquires, please phone 02 6287 8413 or email the team at [email protected]
Helpful Links
Curriculum based topics
Risk assessment form
Plan your day
Terms & Conditions for Group Bookings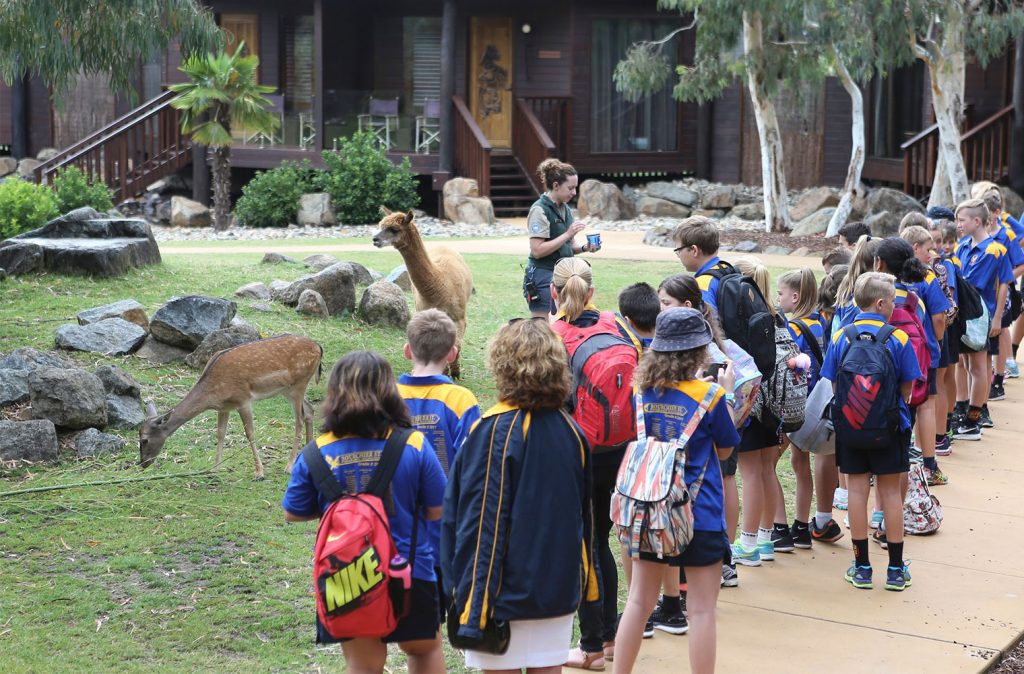 Food at the Zoo
You are welcome to bring in your own food to the Zoo.
There are a number of covered picnic areas, as well as a grassed area within the Zoo, and a grassed slope in our carpark, suitable for groups. There is also a small cafe at the Zoo.
Groups of more than 10 will need to pre-order hot food prior to or on arrival to ensure we are able to supply your group.
Cold drinks and ice-creams are available to purchase by the students. As the café counter is small, students must be in groups of no more than 10 at a time accompanied by a Teacher. Whilst teachers are welcome to order hot drinks, we are unable to serve hot beverages to school students.
Gift Shop
Our Gift Shop is filled with great value gifts and souvenirs, and proceeds contribute to our animals and special programs. However, it is quite small and we would appreciate if schools limit the number of students in the Gift Shop to five at one time, accompanied by a teacher. Make sure you plan your day to allow time for this if needed.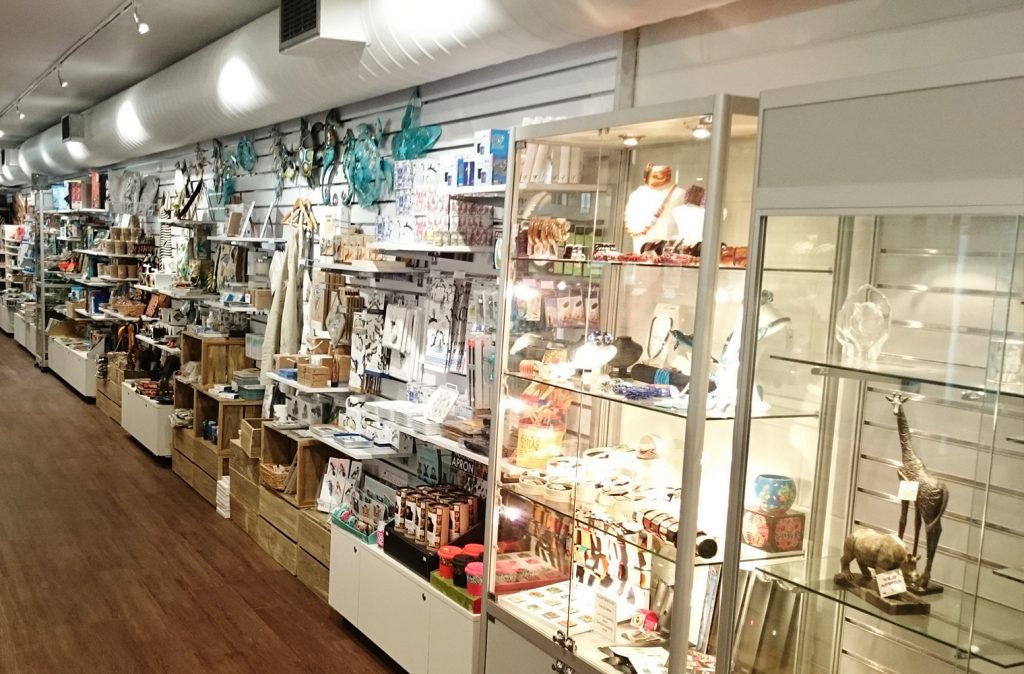 Junior Zoo Keeper
These programs are designed for children Years 3–10 who are interested in animals and learning how a zoo operates.
Learn more
Zoocation
Zoocation offers a unique experience for primary aged children during ACT School Holidays.
Learn more