School Visits
Discovery Learning Sessions are available 7 days a week.
Discovery Learning Sessions
BRING TO LIFE THE SCHOOL CURRICULUM WITH A DISCOVERY LEARNING SESSION.
Our Discovery Learning Sessions offer the ability for students to develop their knowledge and understanding of the natural world and the living things within. Throughout the one-hour session, students will have the opportunity to engage with larger animals in a similar way to our zookeepers by providing enrichment and activities that encourage natural behaviours. The sessions will continue to include interactive experiences aligned with the Australian Curriculum.
Browse the various Discovery Sessions offered for different year groups below.
Zoo Memberships can not be used as admission for guided tours. 
DECIDED ON YOUR TOUR AND READY TO VISIT?
Book using the steps below:
Create an account with Book Canberra Excursions by selecting 'Register' or 'Sign in' using the following link: https://www.bookcanberraexcursions.com.au/

'Plan a Trip' and submit the requested details of your trip.

Select the desired date and time for your visit.
Please note: if you're partaking in a Discovery Learning Session, we have a maximum of 60 students per timeslot but split the group into two groups of 30 students. Therefore, PLEASE BOOK THE TIMESLOT TWICE if you have more than 30 students attending.
Review your booking details and predicted costs before proceeding to your visit's confirmation stage.

Provide your group details and accept the Terms & Conditions.
For further information, please use the Canberra Excursion help page here: https://help.bookcanberraexcursions.com.au/node/67901 
BE YOUR OWN TOUR GUIDE
If you'd rather be your own guide for the day, the unguided option is for you. Follow our adventure trail to ensure you see all our beautiful animals as you explore the National Zoo and Aquarium.
PREPARING FOR YOUR VISIT
To ensure you get the most out of your visit, please ensure you have read the following information.
No whistles or radios are to be used by supervisors during your visit.
Students MUST BE supervised at all times.
Students will need appropriate clothing for weather conditions.
If you have booked a guided tour, please ensure you arrive at the main reception 10 minutes prior to your start-time.
When entering the Aquarium, please split your school into smaller groups of 15 students.
Please ensure that nothing is removed from the Aquarium touch pool.
If you're planning to visit the gift shop upon departure, we ask that groups of 10 students enter at a time.
VENUE AND INSURANCE INFORMATION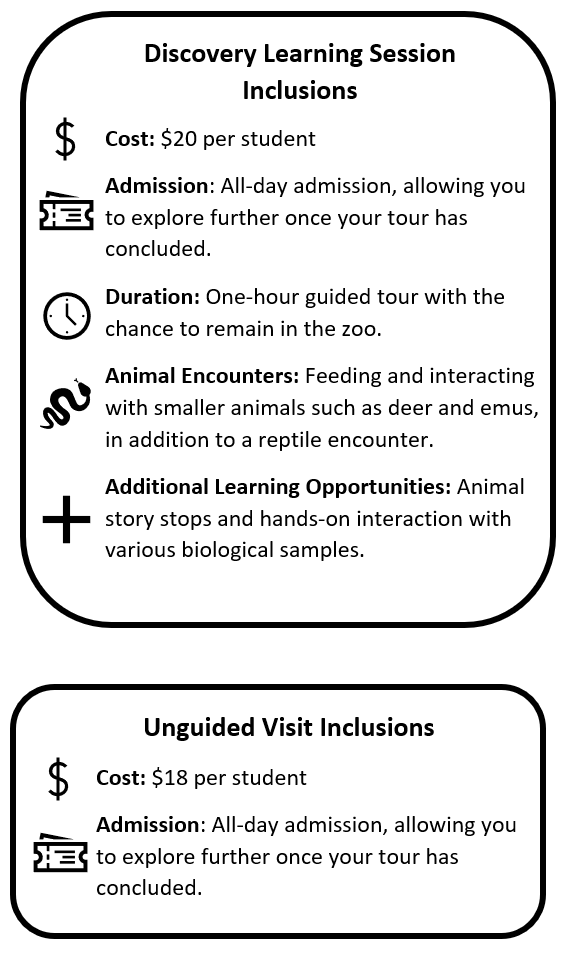 Child Safety
The National Zoo and Aquarium is committed to the safety and wellbeing of children who attend our various group and education programs.
To ensure we provide a child safe environment we have implements standards in recruitment, screening and employment of our guides and educators.  Staff are offered child safe training and are required to undergo working with vulnerable people and police checks.
The NZA promotes a supportive and positive relationships with children and young people, and other users accessing our facilities.
Our child safe policy and grievance process is available on request.
Food at the Zoo
You are welcome to bring in your own food to the Zoo.
There are a number of covered picnic areas, as well as a grassed area within the Zoo, and a grassed slope in our carpark, suitable for groups. There is also a small cafe at the Zoo.
Groups of more than 10 will need to pre-order hot food prior to or on arrival to ensure we are able to supply your group.
Cold drinks and ice-creams are available to purchase by the students. As the café counter is small, students must be in groups of no more than 10 at a time accompanied by a Teacher. Whilst teachers are welcome to order hot drinks, we are unable to serve hot beverages to school students.
Gift Shop
Our Gift Shop is filled with great value gifts and souvenirs, and proceeds contribute to our animals and special programs. However, it is quite small and we would appreciate if schools limit the number of students in the Gift Shop to five at one time, accompanied by a teacher. Make sure you plan your day to allow time for this if needed.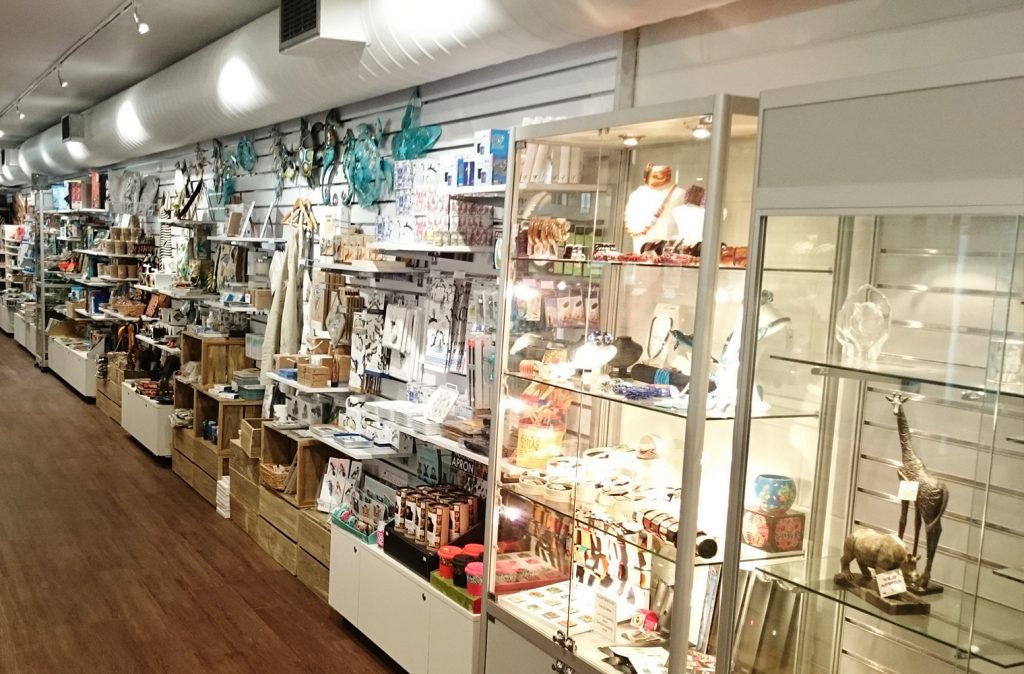 Junior Zoo Keeper
These programs are designed for children in Years 3–10 who are interested in animals and learning how a zoo operates.
Learn more
Zoocation
Zoocation offers a unique experience for primary aged children during ACT School Holidays.
Learn more