Meet a mob of

meerkats

!
The objective:
To introduce you to a meerkat family, or a 'gang' or 'mob' of meerkats and impress you to such an extent that you want to know more about animal conservation. We believe that you will have so much fun joining our meerkats in their desert habitat, that you won't want to leave – but you DO have to!
The experience:
Meet and feed our meerkats in this memorable encounter. Join a keeper and enter inside their habitat where you will interact with these enchanting animals! Everyone loves the meerkats!
The impact:
Total fascination and a burning desire to save the world!
The reason:
Meerkats provide an invaluable glimpse into the lives of social mammals and get people passionate about protecting wildlife!
 The outcome – $1,000,000!!
Through tour and encounter revenue, during the last 3 years the National Zoo and Aquarium and Jamala Wildlife Lodge have donated over $1,000,000 in cash and kind to various animal conservation and welfare groups, along with charities, in Australia and worldwide. Your support of the encounters helps us maintain this and you can also donate directly to a number of animal causes by clicking on the link:
Special notes
You will be entering the home of our resident animals, so please understand that they have the right to participate or not participate in any encounter and their wishes will always take priority. The animals are not restrained in any way and are free to leave the encounter if they choose.
You will learn about the animals, their habits, habitats, special abilities and their vulnerability in the wild and how you can help them
Zoo entry not included*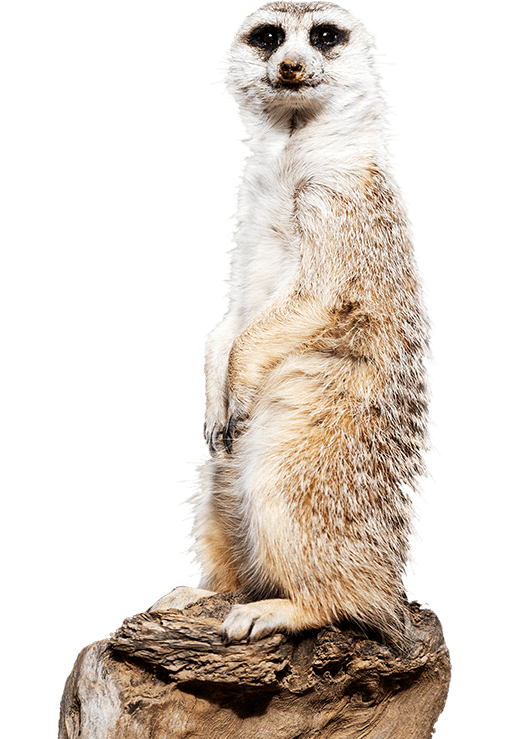 | | |
| --- | --- |
| Days | Everyday |
| Length | 15 minutes |
| Maximum People | 2 people |
| Adult Cost | $130 per person weekdays and $155 per person Weekend and School/Public holidays. Zoo entry not included* |
| Child Cost | $80 per person weekdays and $100 per person Weekend and School/Public holidays. Zoo entry not included* |
| Zoo Entry Fee | *Zoo entry is not included in the price and must be purchased at an additional fee to participate in the encounter. |
| Time for Meerkat Encounter | 11:45am, 12:00pm, 12:45pm and 1:00pm |
| Minimum Age for Meerkat Encounter | 8 years (must be accompanied by a paying adult if under the age of 16) |
| Book Meerkat Encounter | Book an encounter today |
| Restrictions | Please see Things You Need To Know |
| Questions? | Please see our FAQs |
"Meerkats have excellent eyesight, they can spot predators in the air from more than 300m away."
Wonders of Wildlife
Become a zookeeper for a day with the ultimate all-day wildlife experience.
Learn more
Meet a Cheetah
Ever thought that you could be in the same enclosure as the fastest land animal in the world?
Learn more