The Aquarium
A World of Wonder
Southern oceans
Explore the only inland aquarium exhibit in Australia!
Enter the timber Galleon "Jervis", and see creatures native to our temperate south coast waters.
Big Bellied Seahorse, Southern Lobsters, and Box Fish are displayed in spectacular round tanks bursting through the ships hull. Children can sail the 7 seas in the little wooden boat  – or sit and take in the serene surroundings…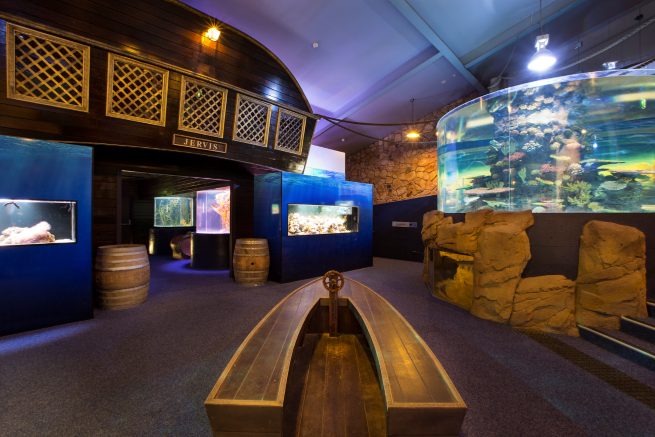 Shark Pier
Sharks are one of the most feared animals on the planet. At the National Zoo & Aquarium you can get up close to, and enjoy the grace of our reef sharks. Walk underneath the Pier and view these amazing creatures in the largest inland salt water tank in Australia – holding 200,000 litres.
As well as the Black Tipped reef sharks, this tank also houses a Leopard Shark.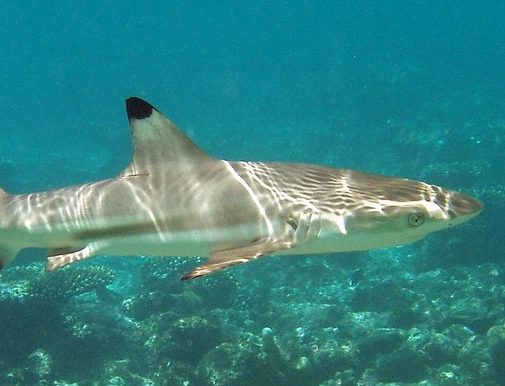 Barrier Reef Wonders
Marvel at the wonders and adaptations of some of the most brilliantly coloured animals in existence.
The Barrier Reef houses the most densely populated lifeforms around the globe. One of the world's 7 natural wonders, it is replicated for you in the largest inland aquarium in the country. You can view a variety of Reef species including:
Clown Fish & Tangs, Hump-Head Maori Wrasse (also known as Giant Tuskfish) and a variety of live Corals.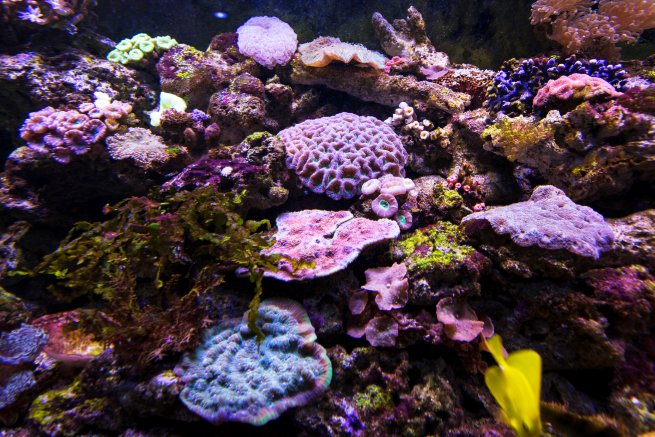 River Systems of the World
Make your way around the lower floor of our Aquarium and be immersed in a Tropical Rainforest. See a range of animals that live in and around freshwater rivers and lakes from all around the world, some exhibiting various strange and fascinating evolutionary adaptations.
Species include – Barramundi, Rainbow Trout, Silver Perch, Atlantic Salmon, Australian Lungfish, Discus,  Salmon Catfish. Plus South American freshwater Pacu – a close relative of Piranha!
Also explore the fossil dig and find evidence of the oceans ancient creatures.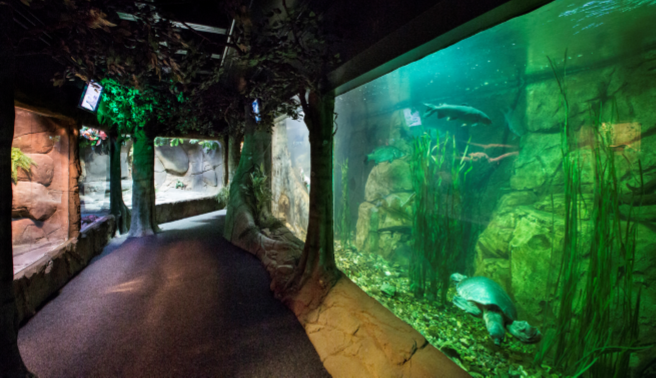 Reptiles & Frogs
The lower level is also where you will discover the Zoos collection of Frogs, Lizards, and Snakes. Species include – Reticulated Python, Rhinoceros Iguana, Taiwanese Python & Rough Scaled Python.
Close up meetings with one of our friendly scaley inhabitants occur daily at 1.15 pm. Check out our other Keeper Talks and Activities – Weekday or Weekends & School Holidays