Hi! I'm
Arataki

a Malaysian Sun Bear

The Sun Bear is the smallest of the world's eight types of bears. It is found primarily in the tropical rainforests of Southeast Asia. The Sun Bear stands approximately 1.2 meters tall and weighs around 65kg. It takes its name from the yellow crest on its chest. As the least studied bear species, comparatively little is known about the Malayan sun bear. It is an opportunistic omnivore, using its long tongue to eat termites and ants, beetle and bee larvae, honey and a large variety of fruit.

Numbers of Sun Bears in the wild are decreasing. The main threats are; habitat destruction (around 75% of their natural habitat is already destroyed), bile farming and the pet and restaurant trade. The National Zoo & Aquarium supports Free the Bears. This organisation rescues and rehabilitates captive bears as well as working with local communities and governments. Find out how you can help Sun Bears at www.freethebears.org

The National Zoo & Aquarium is home to 2 Sun Bears; a male named Arataki, and Otay, a female who was rescued from the restaurant trade.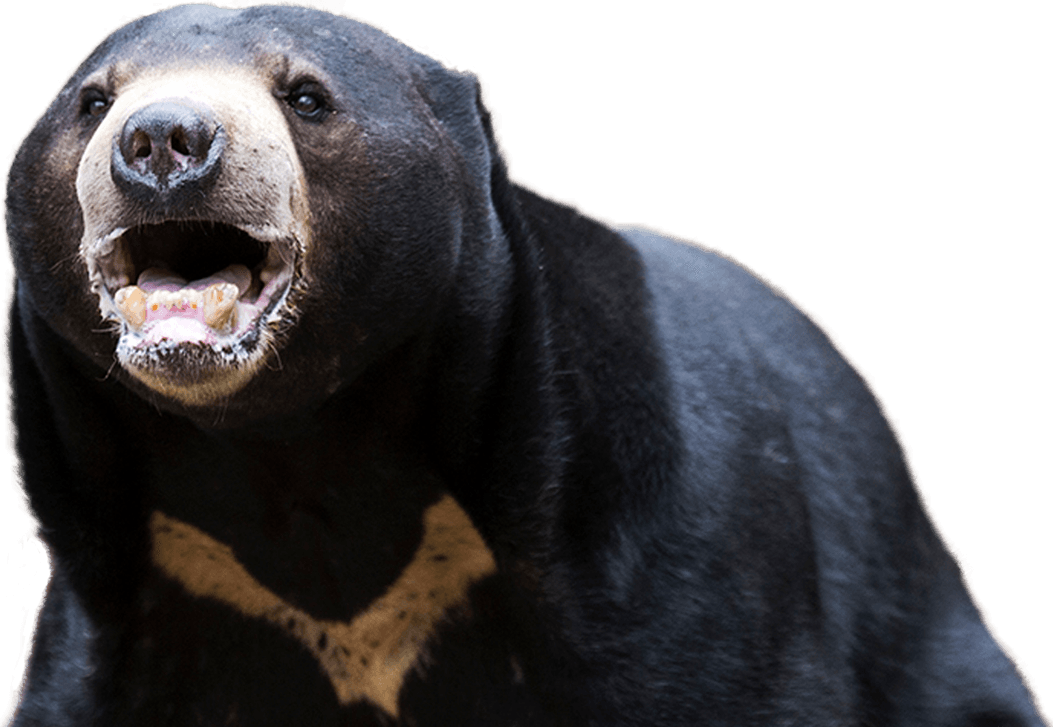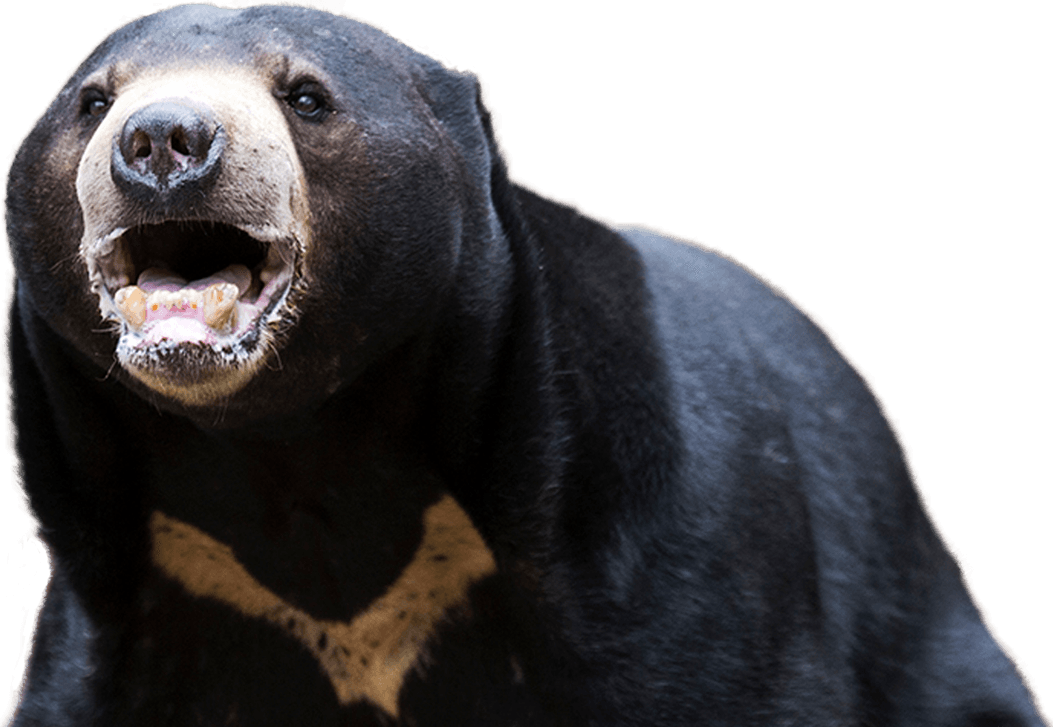 Malaysian Sun Bear facts
| | |
| --- | --- |
| CONSERVATION STATUS | Vulnerable |
| DISTRIBUTION | South-eastern Asia, the Malay Peninsula, Sumatra and Borneo |
| WEIGHT | 35–80kg |
| LENGTH | Head to body 120–150cm |
| HEIGHT | 70cm to shoulder |
| LIFE SPAN | Unknown in the wild, up to 30 years in captivity |
| GESTATION | 96–100 days |