Hi! I'm
 Tunku the

 Siamang

Siamangs are the largest members of the Gibbon family. With Apes as their closest cousins, Siamangs are referred to as 'lesser apes'. What they lack in body size compared to a great ape, they make up for with their personality. Siamangs are intelligent, each having their own distinct character and personality. Living in small family groups, Siamangs fiercely defend their territory and family members. Pairs generally mate for life.

Unique to Siamangs is a loose pouch of skin called a 'throat sack'. When this 'sac' is inflated, their vocalizations are amplified carrying the sound for up to 3kms. At sunrise, the forest is filled with a chorus of calls. In the wild, this can be heard for up to an hour. These hoots and barks affirm their territory and warn other groups not to come too close. Paired males and females will also sing duets to each other.

Spending most of their time in the canopy of trees, Siamangs are clever and agile climbers. As apes, their arms are longer than their legs. These long powerful arms allow Siamangs to swing, or brachiate, through the tree tops with ease, sometimes covering up to 10 meters between branches.

Unfortunately, Siamangs are losing their homes all too quickly. Only 4% of their habitat is protected. This, combined with the practice of taking young Siamangs for pets or to use as 'attractions' for tourists, has placed them on the Endangered List.

The National Zoo & Aquarium is home to 3 Siamangs; Tunku and Cian. The zoo is part of a regional breeding program for Siamangs.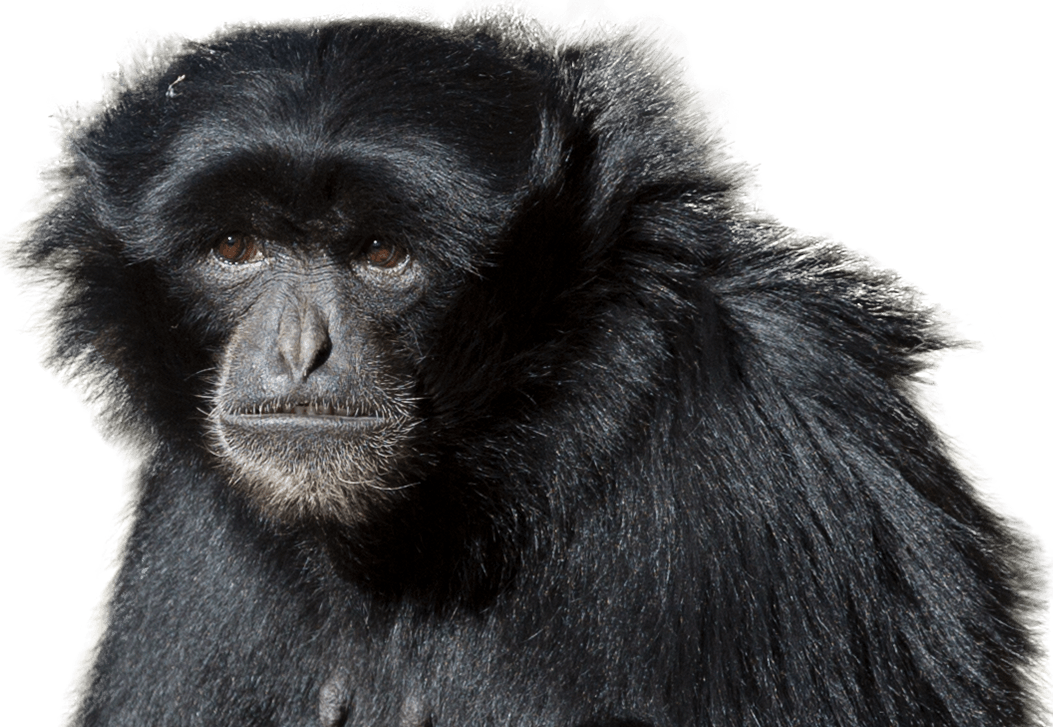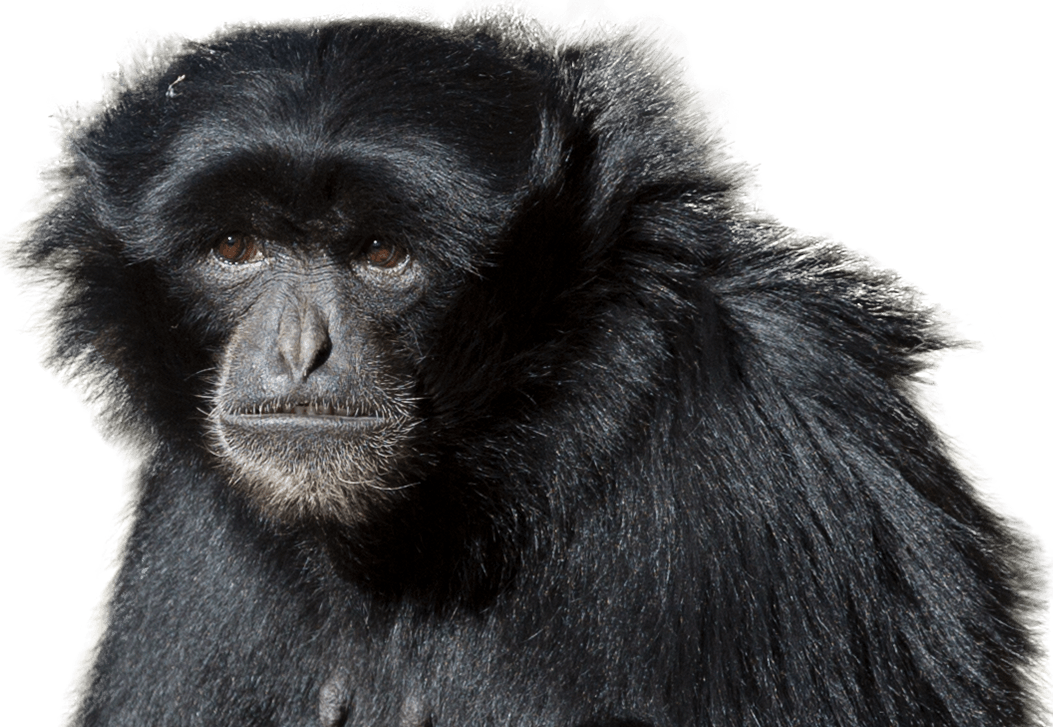 Siamang Facts
| | |
| --- | --- |
| Conservation Status | Endangered |
| Distribution | Sumatra and Malay Peninsula |
| Weight | 10.5kg |
| Height | Up to 1m |
| Life Span | 40 years in captivity, lower in the wild |
| Gestation | 230 days (7 months) |