Brush-tailed bettongs build a small nest from sticks and leaves, under a bush or at the base of a tree, for shelter and protection. They were once found throughout southern parts of Western Australia, South Australia and western New South Wales. Today, they have been
confined to south Western Australia and small areas of South Australia where they have been reintroduced. The lifespan of a brush-tailed bettong in the wild is 4-6 years.
The National Zoo and Aquarium is home to 5 brush-tailed bettong.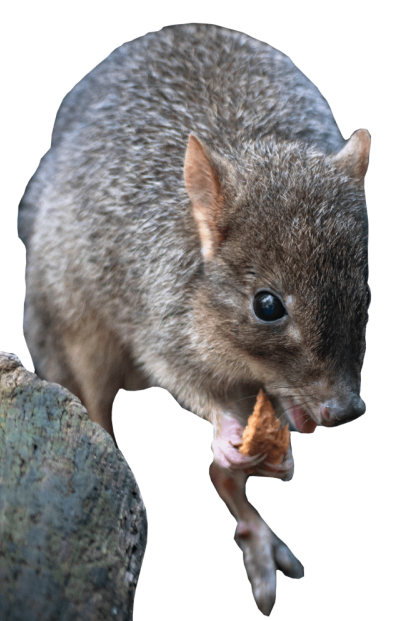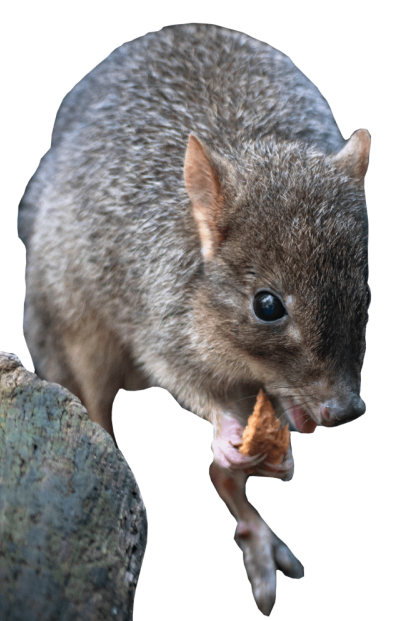 | | |
| --- | --- |
| DISTRUBUTION | South West Western Australia |
| WEIGHT | 1.2kg |
| CONSERVATION STATUS | Critically endangered |